Many years of SE know-how + proven iQUAVIS software lead to high productivity in the project. This is an example of iQUAVIS' SPECIAL ABILITY to take QUALITY MANAGEMENT to a new level. The integration of requirement specifications, functional specifications, specification and project management with quality management results in new potentials for work. With the FMEA, topics such as issue tracking and resource management follow seamlessly. All without SysML and yet on a uniform database. Direct entry can mean a saving of 80% of the FMEA time previously required!
Requirements and results under control
FMEA is not the supreme discipline in quality management. Sometimes, unfortunately, it is rather an unwanted duty. With iQUAVIS, the FMEA brings a whole new spirit to project work: Not only do you create the FMEA in the configured worksheets, but above all you can save valuable time in the analysis – with the same or better results: By linking systems engineering with FMEA, you get a comprehensive view of the requirements, via the functions and the system to your FMEA. By joining forces with project management, it is also easy to keep an eye on success. Our customers have already been able to inspire their customers with this integrated approach! That's what excites us!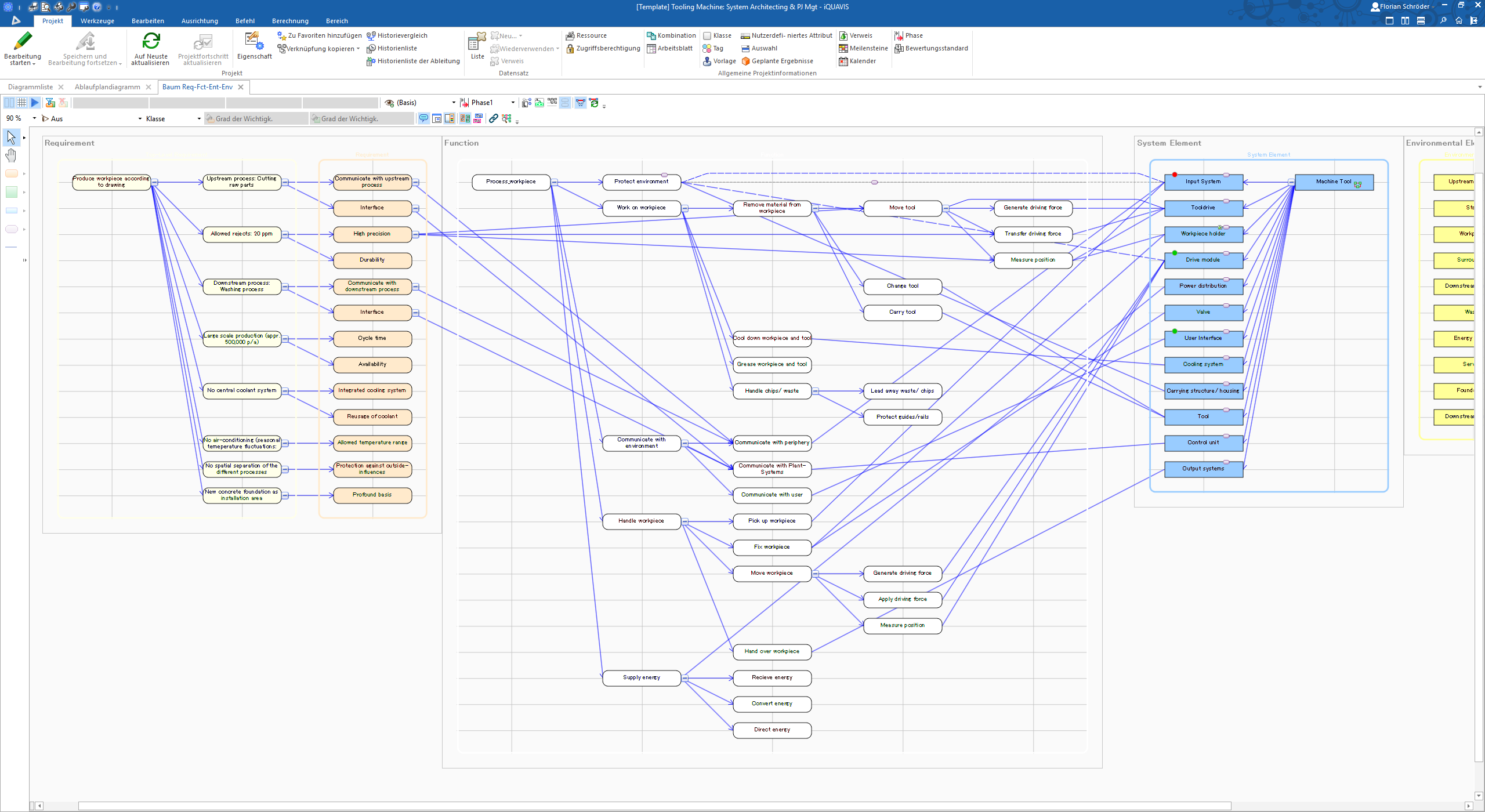 Starting point: tree structures
You can use the FMEA effectively, even if the development history is not visible. However, our tree structures (or other visualizations, such as tables) allow you to identify dependencies and changes at any time, from requirements to functions to the system. That's the knowledge about your product visualized!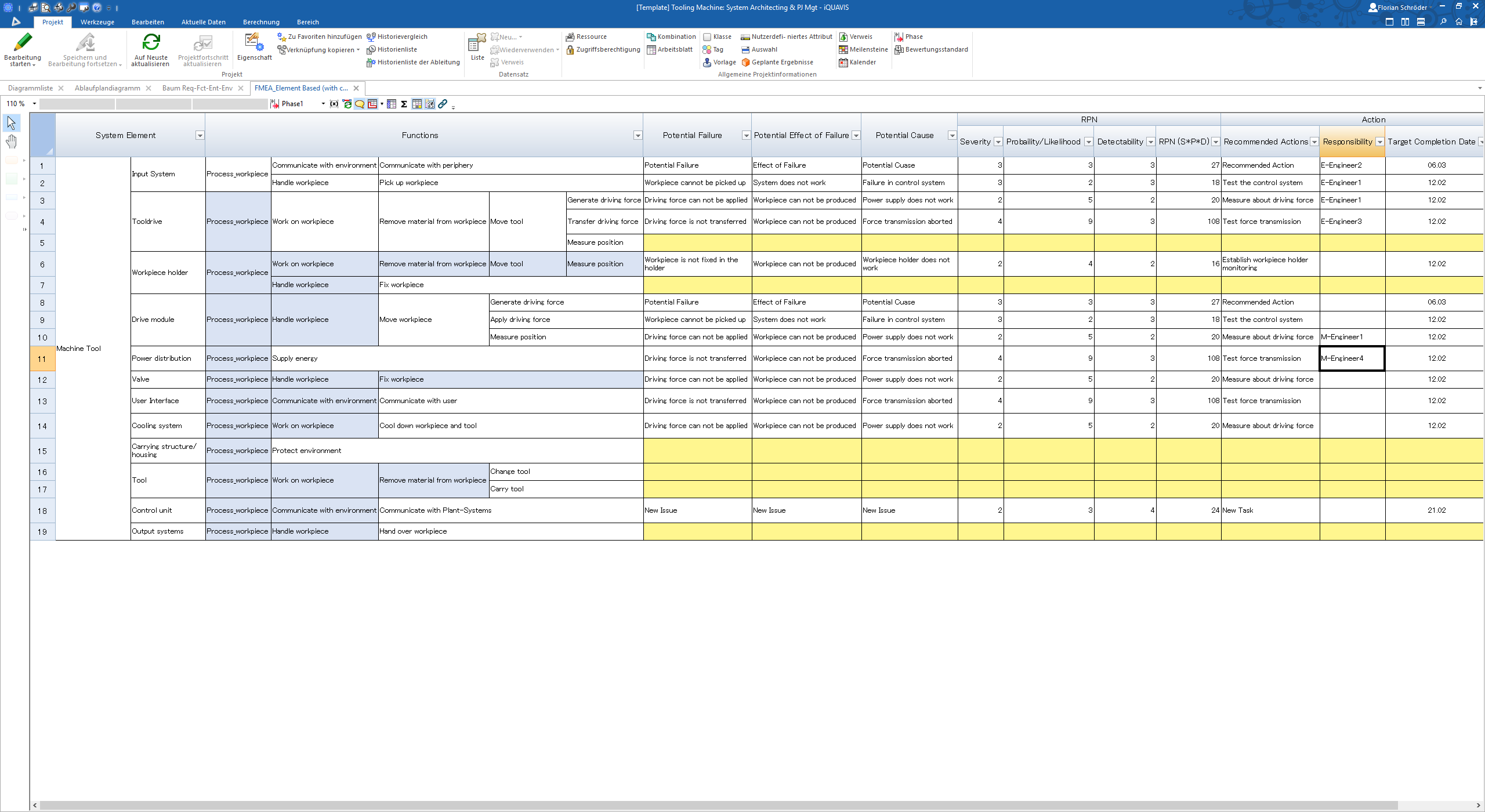 FMEA - individually configured
The FMEA itself is based on the modeled tree structures. Ultimately, it is a view of your product. Through individual configuration, you can specify company-wide worksheets with just one click, which are used bindingly and uniformly. The link to resource management is the icing on the cake: Assign tasks from FMEA to your colleagues and track success in reducing the risk priority number.