Automatically export reports with the reporting feature
The right overview of your project is a prerequisite for the success of the project – an overview of efforts, development statuses and resources at all times. Suitable overviews and necessary documentation must also be generated for the completion of the project. The key to this is good reporting.
However, good reporting can be very time-consuming and cumbersome if reports are generated manually and it is not specified exactly which data is needed in detail. This is where the iQUAVIS reporting feature comes into its own.
Details and possibilities
iQUAVIS enables automatic, standardized report generation by means of individual report templates. And this is always based on the current data in the project. Create rich report templates that you can use directly in future projects. Process your company specifications or be free and create new ones for your company. The creation of a template is done simply by drag and drop. The reports are customizable and are generated at the push of a button from the current progress in the project. A specification sheet or a task list or even an intermediate status of the development progress has to be derived? All relevant architecture information from your iQUAVIS project is available to you for this purpose. Required diagrams or linked images are also included.
The iQUAVIS reporting feature enables: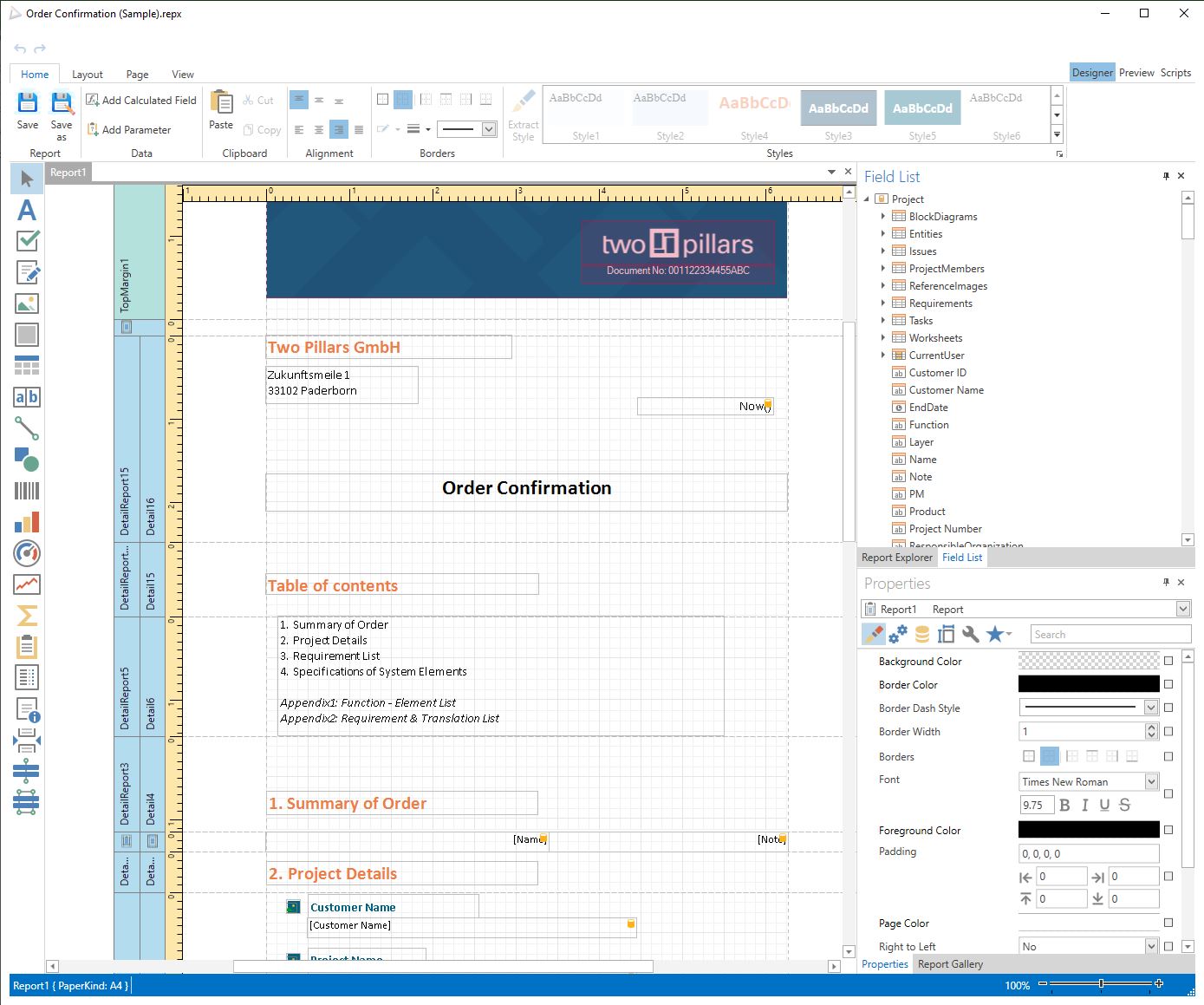 Individual adaptation to company specifications
Templates can be easily adapted to company specifications using drag and drop. Whether it's a company logo or a special design, the possibilities are almost endless. Always extract exactly the information of the iQUAVIS project that you need according to your specifications. It is also possible to integrate existing iQUAVIS diagrams or to generate new diagrams from the iQUAVIS information in the project.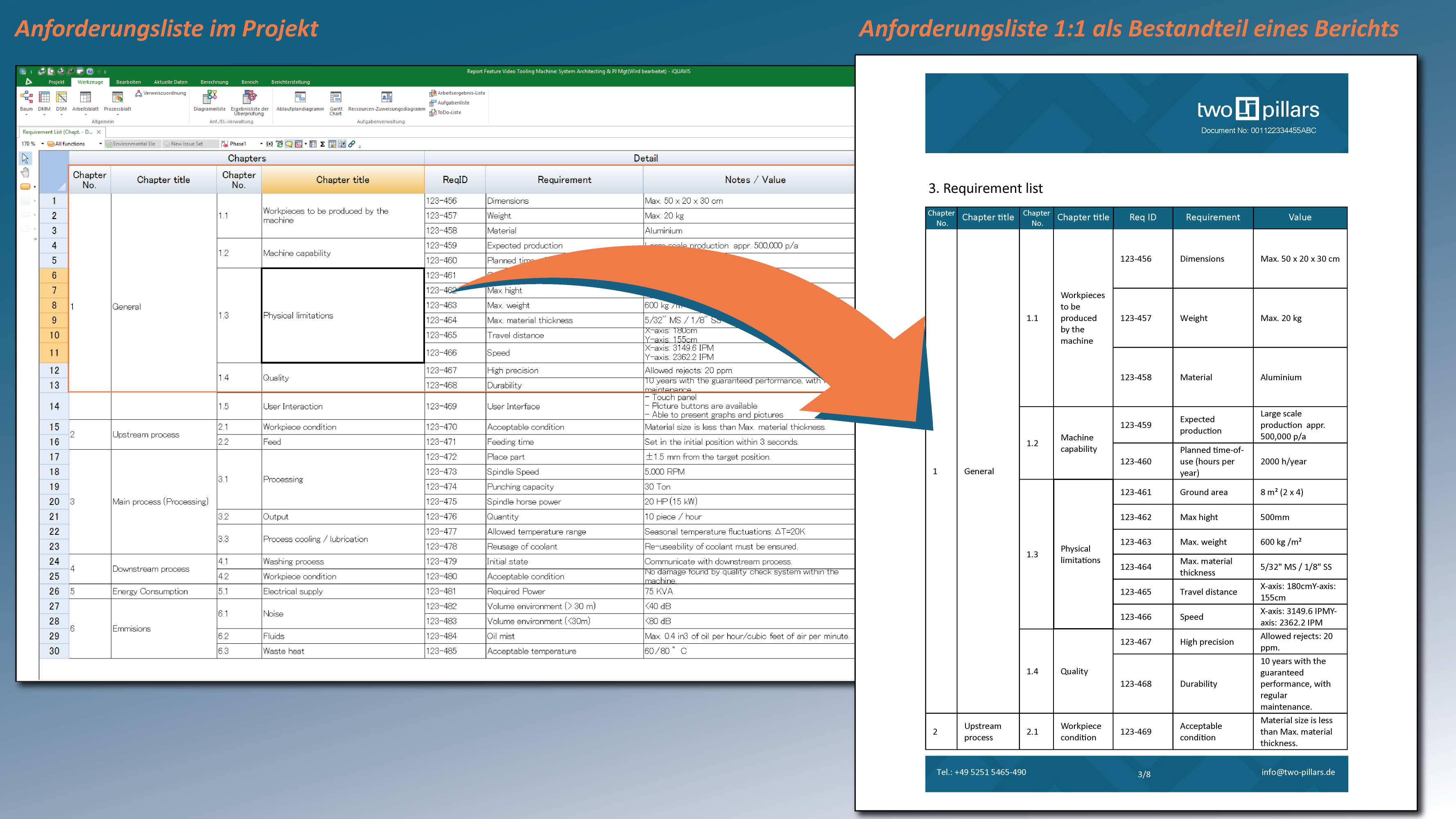 Always up-to-date information, always ready on demand
Information has changed and a new report has to be compiled at great expense? Not with iQUAVIS! Thanks to the existing template, the template can be refilled from the stored and synchronized data in no time at all at the push of a button and a report with current data can be generated. It doesn't get any faster than this!