The Process Sheet – Always an overview of the next development step
The development of complex systems often takes place in distributed processes and matrix organizations. Many experts are only involved for a short time and contribute their expertise to the project. It is easy to lose track of the current status and the specific tasks. Or even more important: It is not possible to quickly find your way into the current project status.
This makes it all the more important to have a clear presentation of the work steps and the required results. Thanks to the iQUAVIS Process, the project process is summarized in a compact way. Project progress, necessary and created intermediate results are clearly displayed at all times and can be controlled – regardless of whether they are model elements or further documents and graphics. The iQUAVIS Process Sheet feature enables: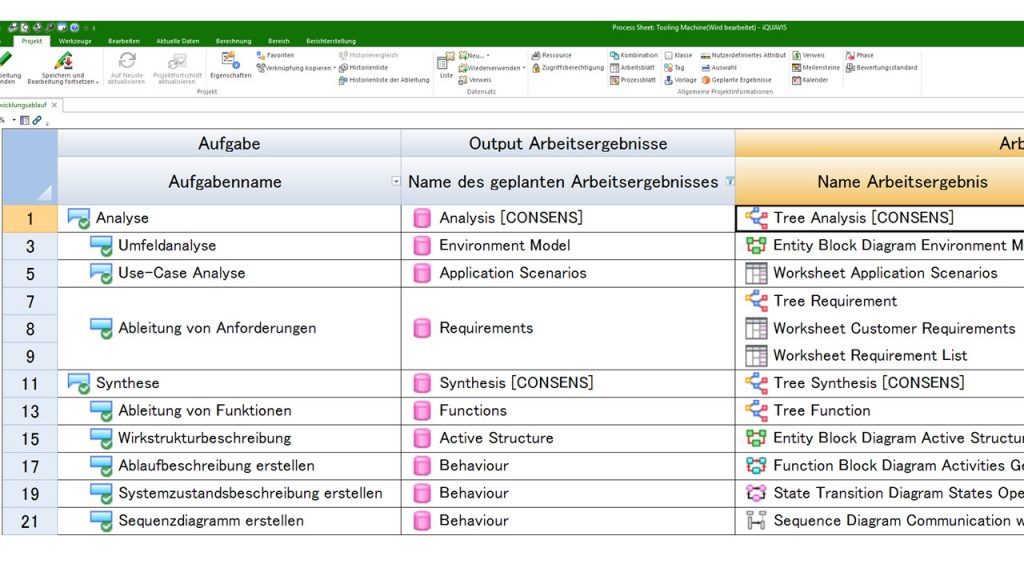 Individual adaptation to company specifications
Due to the free adaptation of the process sheet, the project process can be individually adapted to company specifications and kept DIN/ISO compliant. Whether it's a project-specific process or a defined development process, the possibilities are endless. Concrete views and results from the iQUAVIS projects can also be mapped in the process sheet. And externally stored documents that are needed can also be integrated.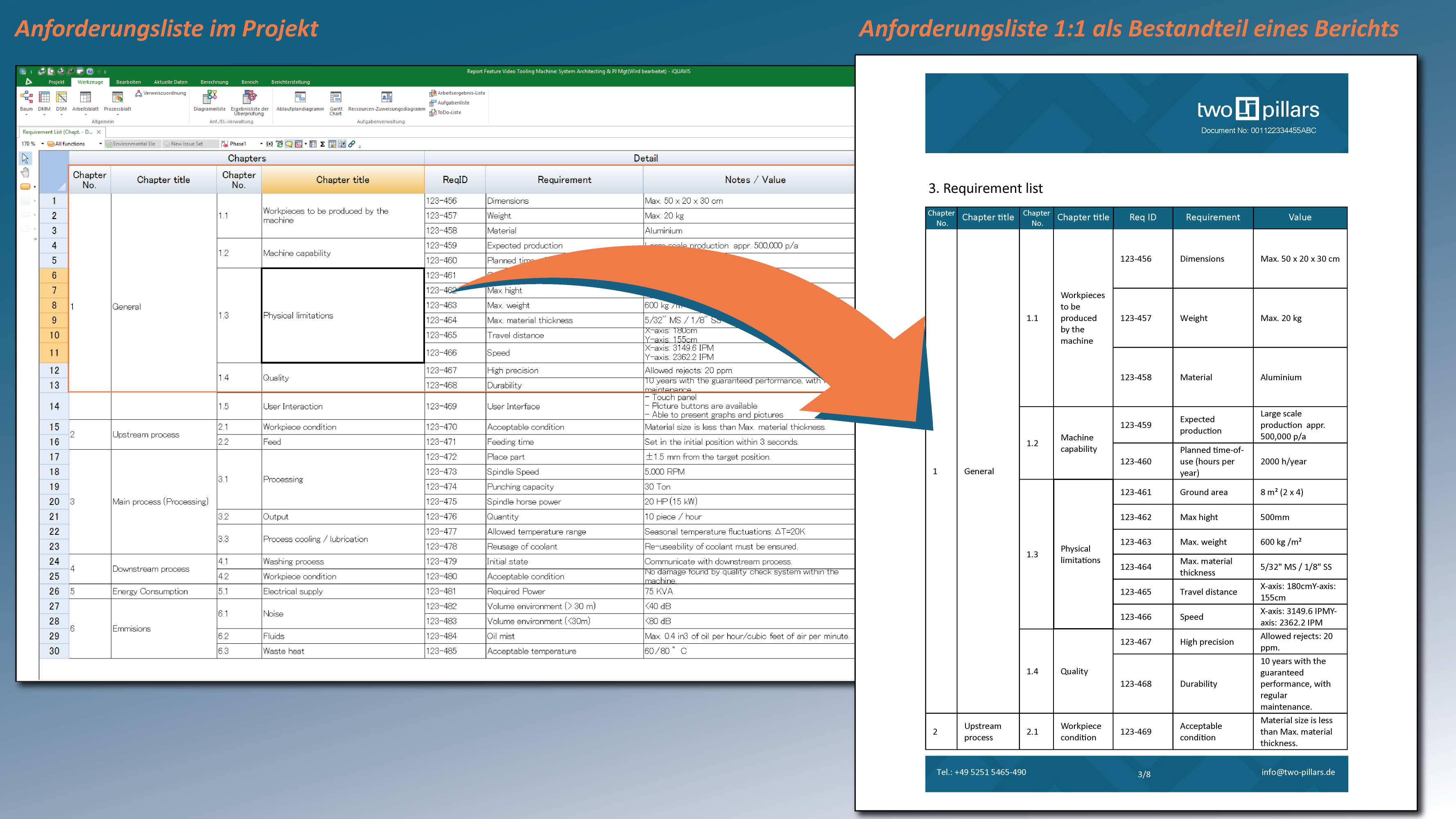 Always know what's next and where you stand
Always see where you are in your development project. Thanks to the Process Sheet, you can quickly see which relevant result documents are already available. As a project manager, you will see an overview of all result documents, and as a developer, you will see all the results you need to solve your task. The Process Sheet also shows you which task is now pending and in which view you have to work for it. So you are ready for your new task within a few seconds.