Store knowledge from projects and reuse it profitably
Companies need to archive their knowledge for the future. On the one hand, existing development knowledge must be passed on to the next generations of developers in the long term. On the other hand, the aim is to build on the experience gained and avoid known mistakes. For this purpose, the already existing knowledge must be brought together and recorded. iQUAVIS supports the archiving of already completed projects and at the same time the reuse of archived knowledge in new projects in order to build on the experience gained.
iQUAVIS provides different ways to illustrate stored information individually. As a result, all contexts can be traced at any time and the overall overview of archived projects is always available. From the experience gained, e.g. risks that have occurred or measures taken and their consequences, the user is always in the picture. The knowledge can thus be used as a basis for avoiding known errors, as a training basis for new developers or actively developed.
The storage of knowledge with iQUAVIS allows you to: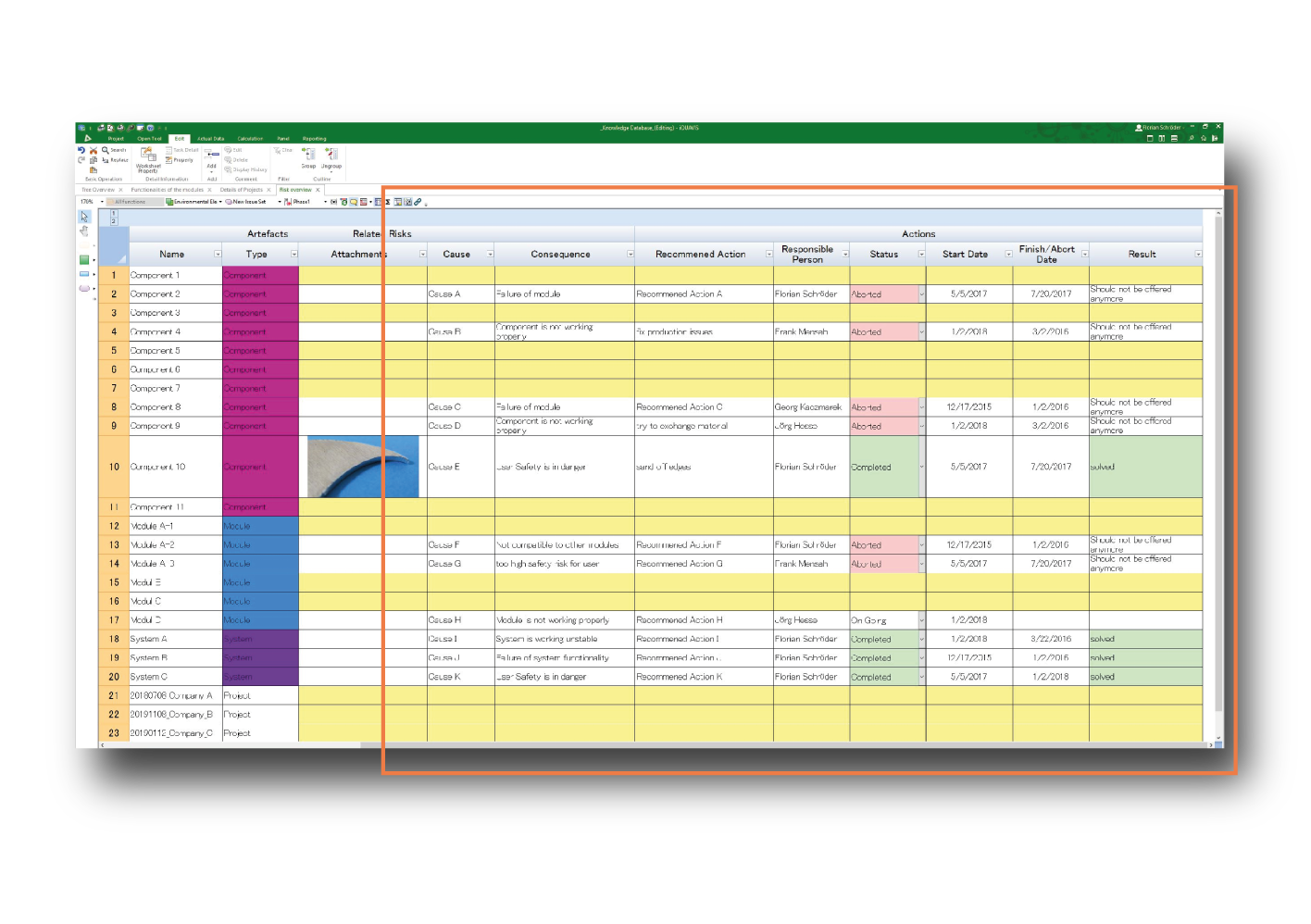 Overview of circumstances and measures of old projects in order to make the right decisions in the future
Examine both the circumstances that have led to hurdles in previous projects and the concrete subsequent actions that have been taken. Then use this knowledge in your current project to optimally master similar or recurring situations or to make better decisions based on experience.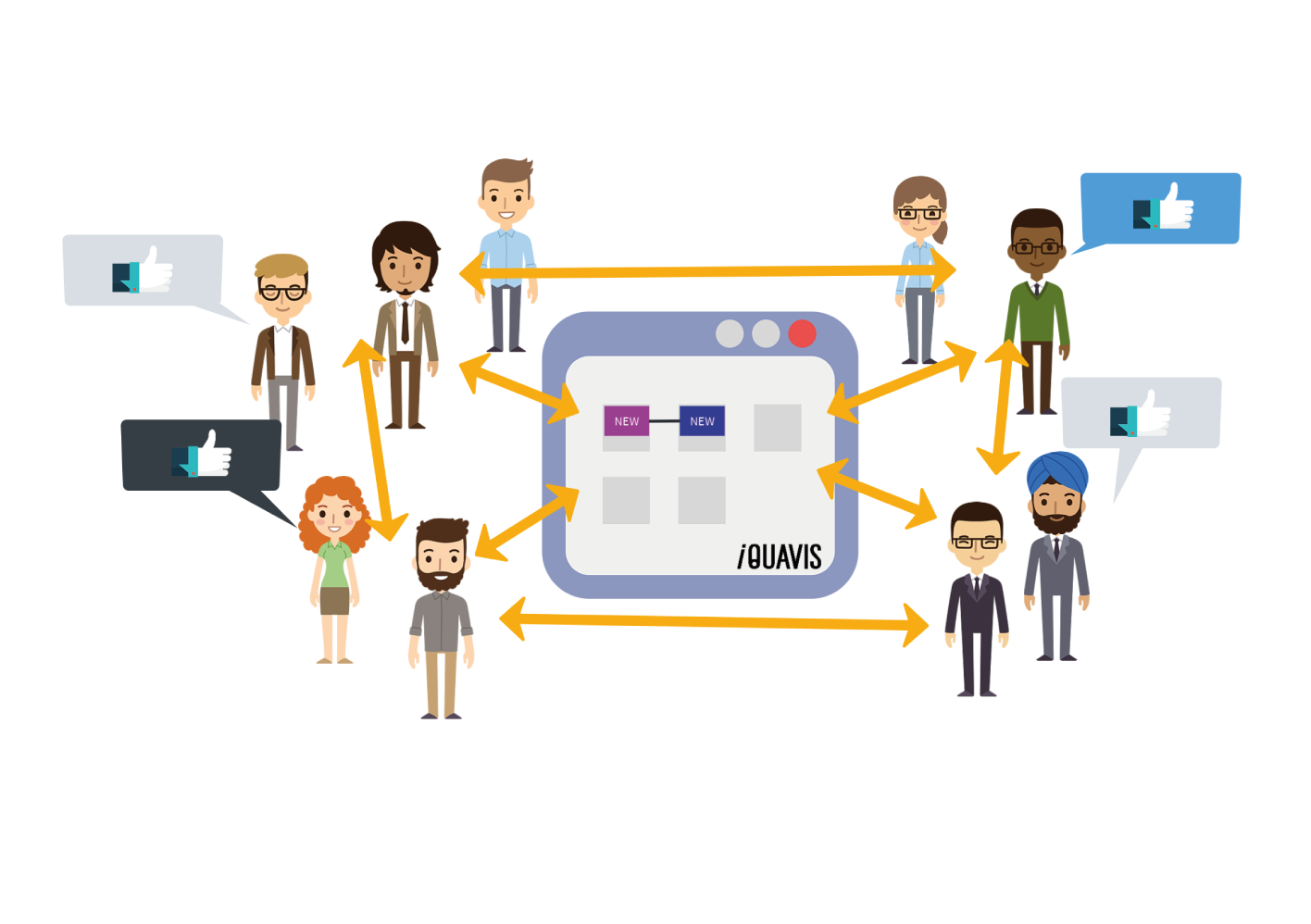 Communication as a starting point for successful projects
Use your archived knowledge as a starting point for discussion or as a starting point for new projects. Cloud storage gives you access to existing information anytime, anywhere. This means that the greatest geographical distances can be bridged in no time at all and you can fall back on immense potential in the international cooperation of your company.