Prioritizing and securing requirements made easy
Implementation planning and the validation of requirements are one of the most important tasks to ensure the success of a development project. The sooner requirements are prioritized, concrete tasks for safeguarding are identified and thus brought into a sequence for processing, the sooner changes and obstacles can be reacted to.
Your advantages with iQUAVIS
iQUAVIS enables the individual evaluation of requirements. Thanks to freely configurable worksheets, evaluation specifications and necessary views are easily mapped and necessary evaluation documents are also quickly attached. In this way, requirements can be evaluated individually in a short time – e.g. the classification into "must" or "can". Safeguarding measures to be derived in the form of tasks can also be created in the same iQUAVIS worksheet in no time at all. Since iQUAVIS automatically links the data directly in the background, it is also possible to allocate resources afterwards without detours or rework.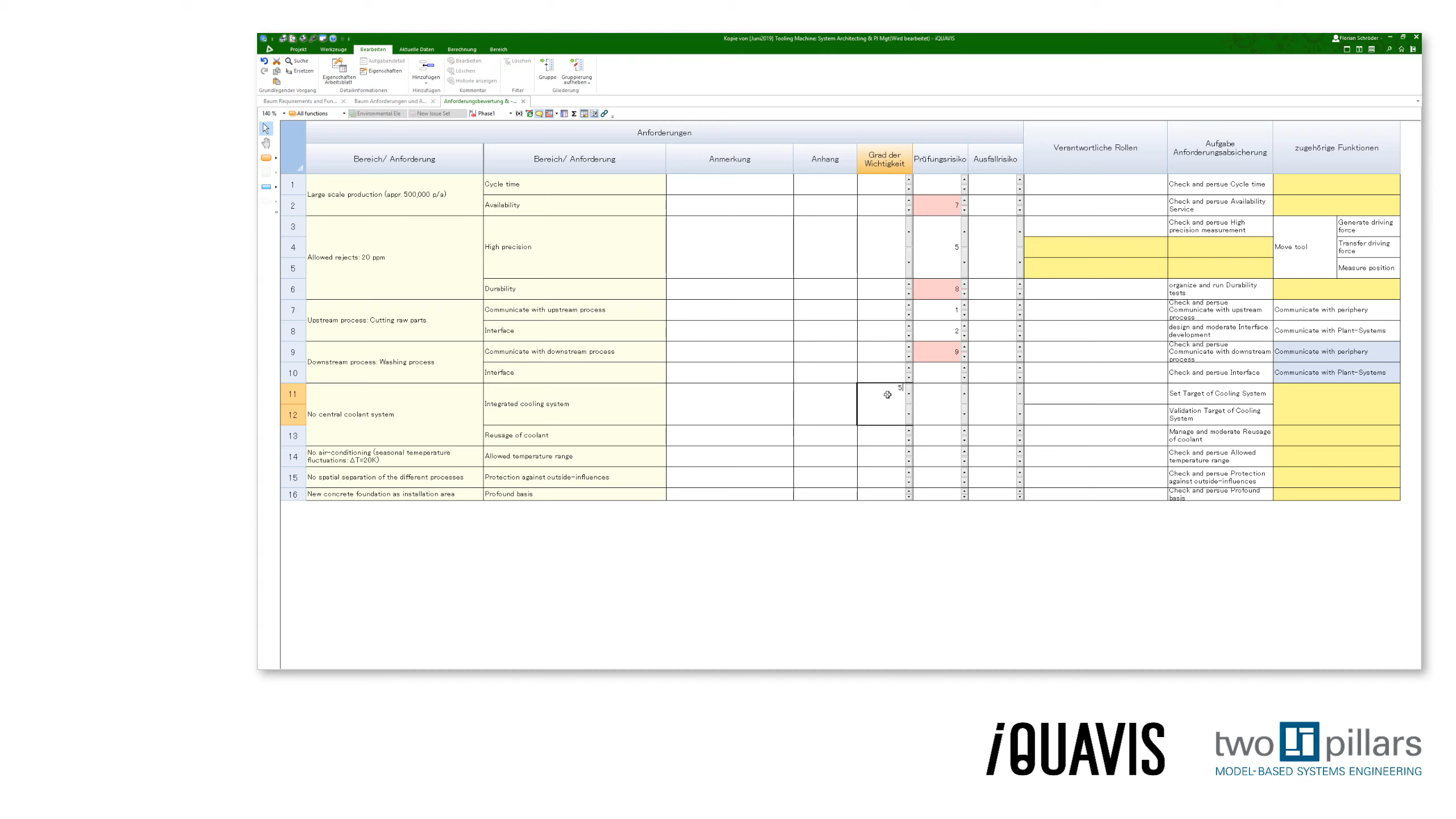 Customize worksheets to match the scoring scheme
Benefit from the flexible nature of iQUAVIS – Adapt worksheets to your company's way of working and evaluate requirements according to familiar conditions.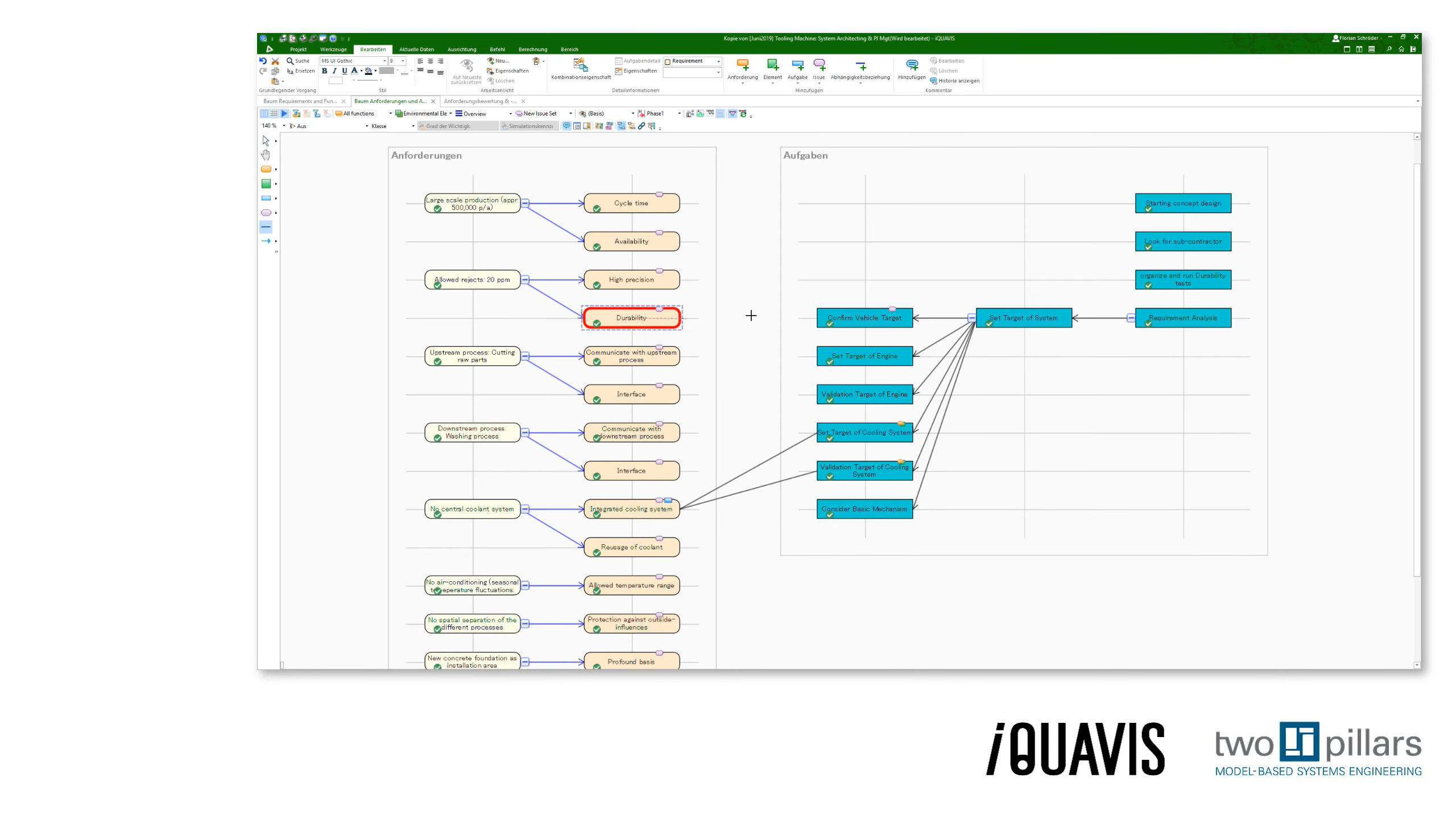 Link requirements to tasks and resources based on a common data model
Stay on top of things thanks to a shared data model. Thanks to the data model, you can find where relevant data/documents are stored at any time and don't lose sight of your task.